Back To Our Services
Quality service is as important as professional dedication when it comes to commercial locksmith services. With years in this field, our technicians are able to see how remarkably important such things are in our profession and never stop trying harder. The long experience our company has with all services requested at industries, office buildings, private practices and stores is of the essence. We don't simply know what customers need and what's important to them but also have knowledge of the latest and technologically advanced security door locks and systems. Our consultation, repair and installation services are excellent and our clients can also count on us for their emergency lock repair needs.
Commercial locks repaired in no time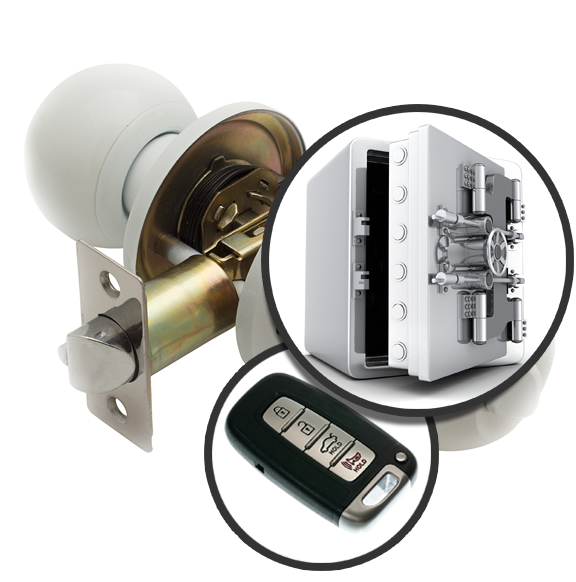 What's important to you in order to secure your own office might not be as important to another business. One of the things "Locksmith South Houston" has learned over the years is that each company has its own requirements, but they all demand good security solutions and discretion. You can be certain about such things when you work with our own company. With great knowledge of all systems, up to date training and decades of experience, our professionals can make suggestions to meet your needs. The range of our services encompasses all such needs, including the repair of commercial door closers, locks, panic bars and keys.
From commercial lock rekey to repairs and new installations, our experts promise efficiency. Were the keys stolen and you want to rekey a lock? Did you try to unlock the store this morning and the key broke in the lock? Interested to change the current office locks? You can depend on us for long-term solutions and emergencies. As far as the latter is concerned, rest assured that Locksmith South Houston provides fast response emergency rekeying and repairs. Whether there is need to replace a lost key, extract a broken one from the lock, rekey the lock or fix the emergency exit, our technicians offer mobile service day and night.
When it comes to ordinary services aiming at enhancing office security, you can be certain of our punctuality and ability to help you out to your complete satisfaction. You will never have to worry about the reliability of our technicians or the professionalism. Our skills are guaranteed whether you need commercial lock change or repairs. We rekey, fix and install all types of locks ranging from the simplest to the most high tech systems and our services also include the installation of safes, the replacement of furniture locks and repairs related to keys. There is no need to face trouble alone anymore! There is no reason for you to rely on locks, which cannot protect you. With long commercial locksmith experience, our company can assist you and provide the service you demand. Check out our website for recent offers!
Back To Our Services