Back To Our Services
For professional resolution to all your lock and key problems in the shortest time, seek our emergency services. Our company is known for its fast response and effective solutions. We, at "Locksmith South Houston", work with absolutely all locksets used for securing homes, commercial buildings and cars. Our expertise covers keys of all types as well. Count on our services completely all times. You will get the security and the convenient access to your property that you require.
Professional Help Right on Time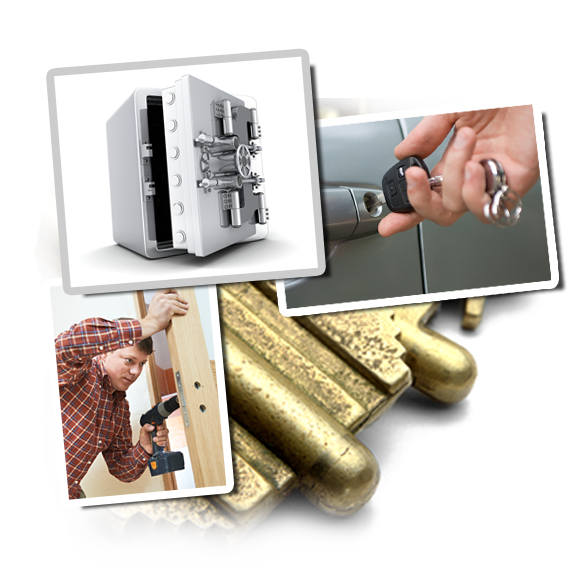 Urgent issues can occur at any time. That is why our team is always available to assist you. Dial our number and we will pick up the phone straight away. Our technician will use the shortest route to reach you so that waiting time is reduced to the possible minimum. Even if the problem is complex, it will be fixed on the spot. Our professionals are fully facilitated with technologically advanced equipment and high-quality spare parts to provide the ideal lock repair service. From the inspection to the adjusting of the components and the final testing, everything is done with the utmost care and precision. You will have faultlessly working lockset after the job is done.
Repairing keys is another one of our specialist services. The importance of these items must never be underestimated. We fix them with maximum accuracy to ensure that they work as smoothly as possible. When repair is not an option, our customers receive home, office and car keys made by us. You can expect them to be durable and to work impeccably at all times. In case of car key replacement, our service includes programming as well. In this way, you will enjoy perfect security and convenience.
In case of lost house or office keys, replacement of the missing items with matching ones will not restore the security of the property. In such cases, we provide residential and commercial lock rekey services. This job is done with the use of the finest precision tools to ensure that the cylinder will work only with the provided new keys and not with the old ones. This will keep the property as well protected as before.
Even the replacement of locks is included in our range of emergency locksmith services. When the lockset is damaged beyond repair or is too old or worn to be rekeyed, it is replaced with a new one that can provide the required level of security. Our replacement devices are strong, durable and completely reliable. Our technicians fit them securely and ensure that they work excellently. You simply need to start using the new lockset.
Back To Our Services